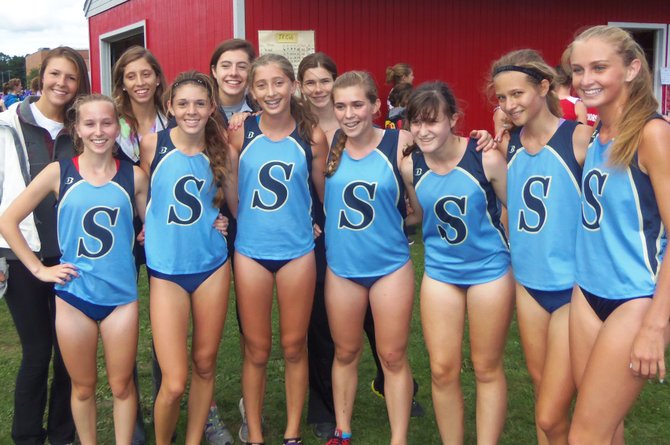 The cross country girls of Skaneateles stop long enough after last Saturday's victory at the McDaniel/Baxter Invitational at Chenango Valley, where it beat large-school powers Corning and Ithaca for team honors. Front row, from left: Kaitlyn Neal, Liz Dwyer, Finan Malcolm, Ginny Hamlin, Jennifer DeRosa, Madeline Adams. Back row: Meghan Dwyer, Morel Malcolm, Maggie Dunn, rookie race winner Julia Willcox.
Stories this photo appears in:

Skaneateles girls edge Corning at Chenango Valley meet
"It's always nice when the little guy beats the big bruisers," said coach Rob Tuttle after his Skaneateles girls won the 45th annual McDaniel/Baxter cross country invitational Saturday at Chenango Valley, just north of Binghamton.