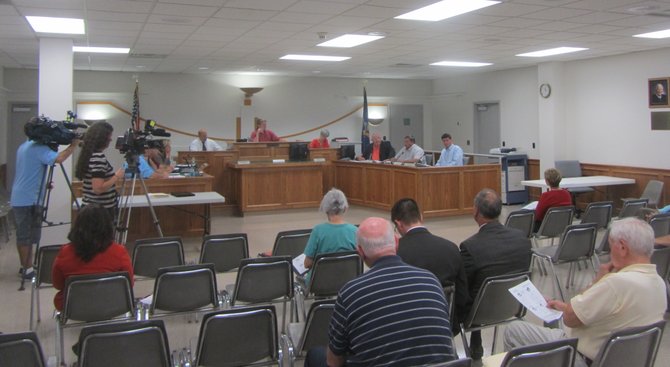 Residents and members of the media gather at DeWitt Town Hall during a special meeting of the town board today. The board voted to allow the supervisor to sign an inter-municipal police contract with the village of East Syracuse that will only go into effect if village residents vote to dissolve their police department.
Stories this photo appears in:
The village of East Syracuse can move forward with the first of two public hearings to consider abolishing the police department, set for 6:30 p.m. Wednesday, Sept. 19, at the St. Matthews School gym on Kinne Street.