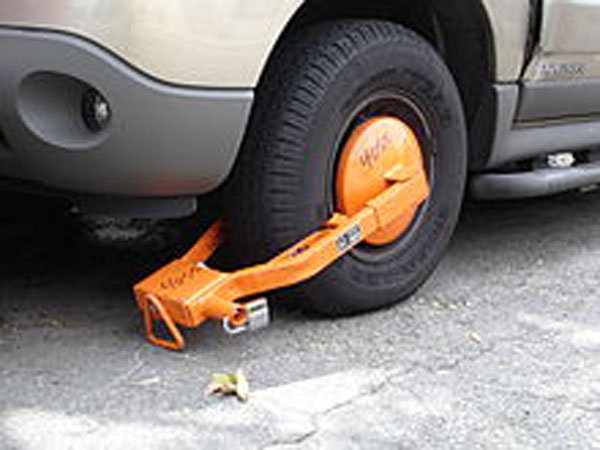 Stories this photo appears in:

Wheel-locking device, publication of violator names to begin
The Skaneateles Village Board has recently enacted certain parking remedies to be able to retrieve overdue/outstanding parking revenue that has plagued the village for years. In conjunction with the police department, letters for non-payment of these tickets have gone out and are continuing to go out on a weekly basis. The police department has purchased a wheel-locking device that disables motor vehicles and prevents the owners from being able to get their vehicle back until their fines and penalties are paid.