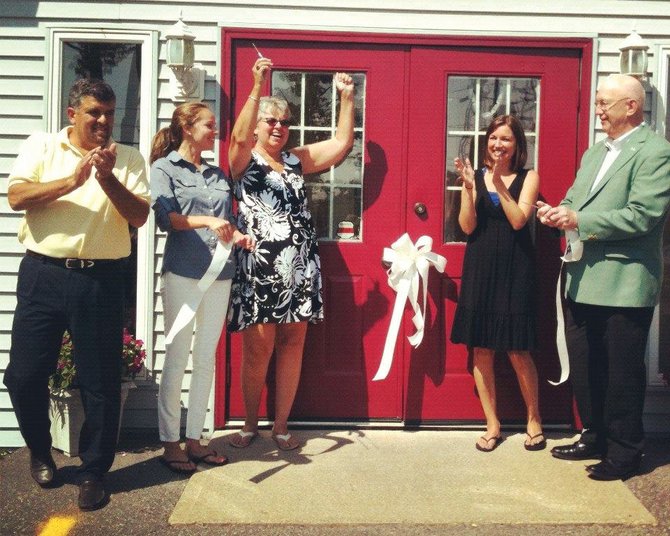 Pave The Way Day Care is a family-owned and operated day care with an integrated Pre-K program. Pictured with the proprietors at the day care's 610 N. Central Avenue location in Minoa are Minoa Mayor Richard Donovan, far right, and Deputy Mayor William Brazill, far left.
Stories this photo appears in:

A new business is now open in the village of Minoa.