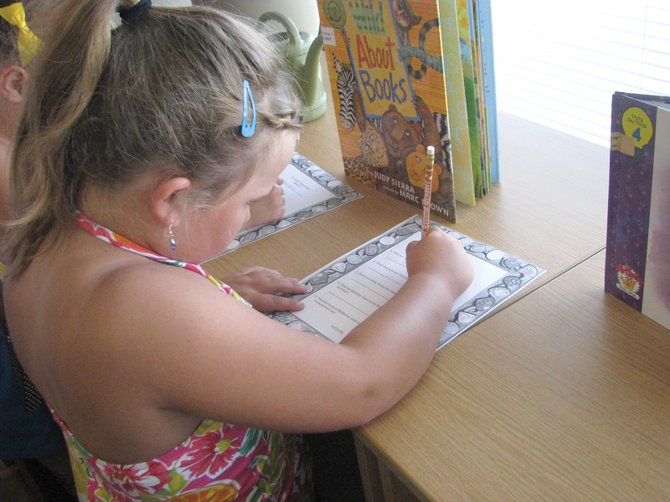 Abby Stock, who is entering Mrs. Fluent's second grade class at Soule Road Elementary in Liverpool, fills out a worksheet as part of Find Your Classroom Day on Aug. 30. Liverpool started classes Tuesday, Sept. 4. North Syracuse starts Thursday, Sept. 6.
Stories this photo appears in:

While most of us have spent the last days of August lazing about poolside or cramming in as much fun as possible before Labor Day, teachers, administrators and school support staff have been hard at work preparing for the 2012-13 school year. In the Liverpool and North Syracuse school districts, a number of changes await students and their families as they return to classes Sept. 4 and 6, respectively. Read on to find out what's new in your district.