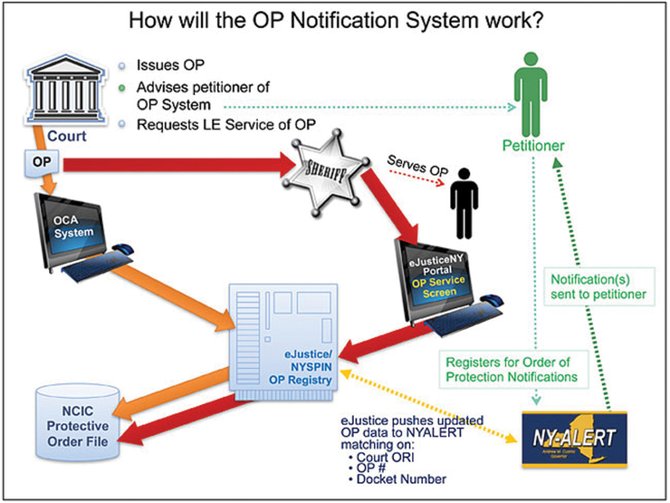 This graphic illustrates the manner in which the new SAVIN-NY system works. The Onondaga County Sheriff's Department is one of 23 counties statewide participating in the program.
Stories this photo appears in:

For many struggling to find their way out of an abusive situation, the most uncertain time can be after the matter is taken to court. Now, in order to help address that uncertainty, the Onondaga County Sheriff's Department and other law enforcement agencies statewide are taking part in a pilot program that will allow those who have been granted orders of protection by their local family court to register to receive alerts when those orders are served.