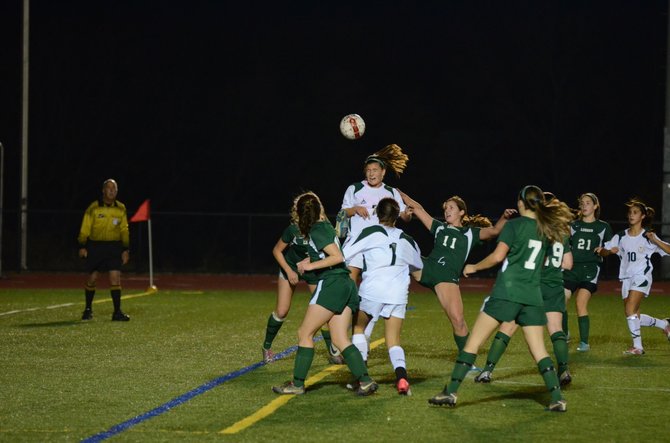 Numerous Bishop Ludden defenders surround Marcellus senior Brielle Filtch (7) as she takes a header in last Thursday's Class B quarterfinal. Filtch had two goals in the Mustangs' 3-0 victory over the Gaelic Knights.
Stories this photo appears in:

Westhill survives shoot-out; Marcellus blanks Ludden
It's getting almost to be something a girls soccer fan in Central New York can count on, similar to death and taxes – Marcellus and Westhill, squaring off late in the Section III Class B playoffs with a lot at stake.