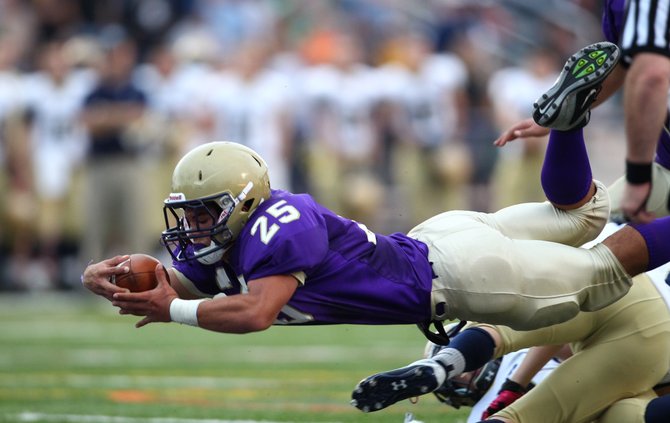 CBA running back Deshawn Salter (25) dives to get a few more yards in Friday night's Class AA semifinal against West Genesee. Salter gained 159 yards and scored two touchdowns in the Brothers' 35-13 victory over the Wildcats.
Stories this photo appears in:

Brothers top West Genny, to face B'ville in title game
To be sure, the Christian Brothers Academy football team has figured out the part about reaching the Section III Class AA championship game. Now, it's just a matter of closing the deal.