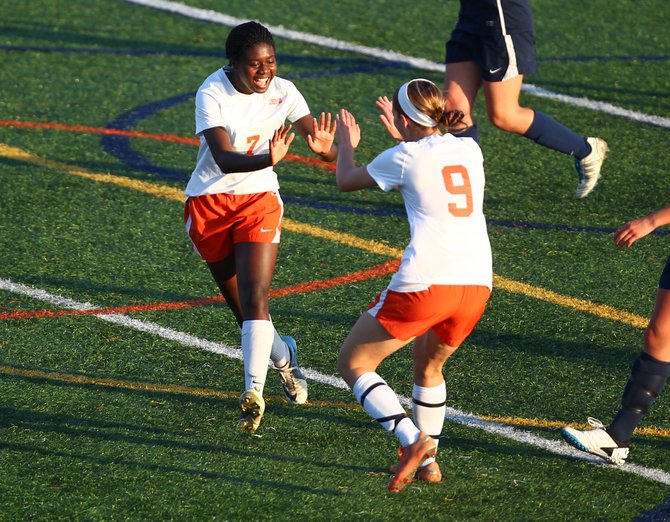 Liverpool sophomore Ore Akinpelu (7) celebrates with teammate Alexis Kline (9) after the pair combined to produce the first goal in the Warriors' 3-0 victory over West Genesee in Thursday night's Class AA quarterfinal. Liverpool will face Cicero-North Syracuse in the semifinals after the Northstars eliminated Rome Free Academy 4-0.

Stories this photo appears in:

Warriors top West Genny; Northstars shut out RFA
Not since 2007, when they met in the championship round, will the Liverpool and Cicero-North Syracuse girls soccer teams meet with so much on the line. The setting this time will be Nottingham High School, and the setting will be the Section III Class AA semifinal, a match set up by the comfortable wins both the Warriors and Northstars would attain in Thursday night's post-season openers.