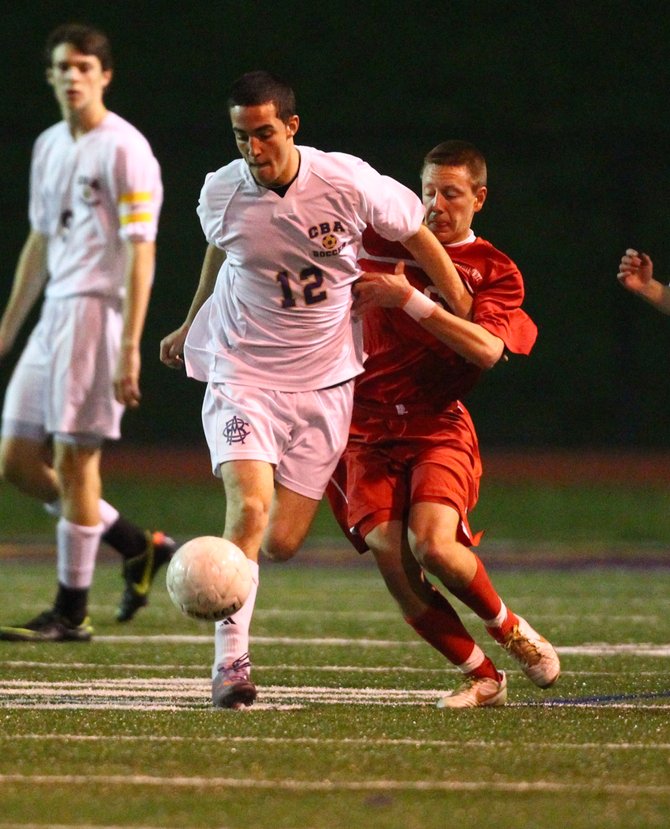 CBA midfielder Tim Corapi (12) blocks out Jamesville-DeWitt's Adam Resetarits (6) as both battle for possession in last Thursday night's Class AA quarterfinal, where the Brothers prevailed 2-1.
Stories this photo appears in:

Brothers win 2-1, advance to Class A semis
Tom Canfield ripped a goal past diving Christian Brothers Academy goalkeeper Mike Smith and into the net before being dog piled on the far side of the field by teammates. For no. 7 seed Jamesville-DeWitt, the score was arguably the most crucial of the season, tying No. 2 seed CBA 1-1 in the 55th minute of Thursday night's Section III Class A boys soccer quarterfinal.