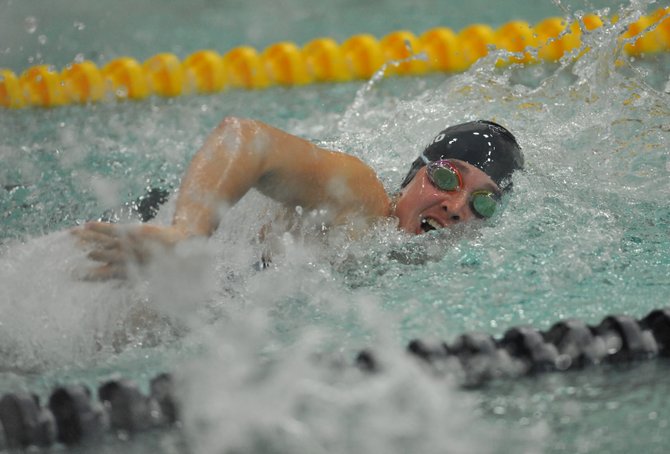 West Genesee girls swimmer Olivia Castro has Section III's best time in the 100 freestyle this fall and set a pool record in that event in the Wildcats' win over Baldwinsville on Oct. 17. Here she swims in the 50 freestyle of Tuesday night's meet against Syracuse, where West Genesee won 103-83.

Stories this photo appears in:

WG runs win streak to 24 in advance of sectional meet
Though it may have served as an anticlimax after prevailing in the first-place showdown over Baldwinsville on Oct. 17, the West Genesee girls swim team made sure it didn't let down a week later. The Wildcats met the combined Syracuse city squad Tuesday night in Camillus, won by a score of 103-83 and earned its 24th consecutive meet win, completing another undefeated regular season in the process.