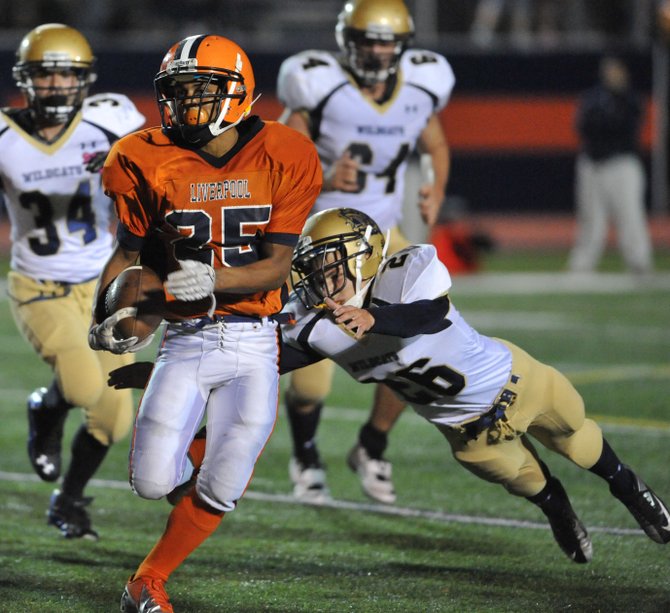 Liverpool running back Jeff Edwards (25) breaks out for a long run in last Friday's Class AA playoff game against West Genesee. Despite going for 239 yards on 33 carries, Edwards and the Warriors lost to the Wildcats 36-25.
Stories this photo appears in:

Late lead gets away in AA defeat to West Genesee
At many different points in last Friday night's Section III Class AA playoff opener, the Liverpool football team was on the verge of putting away defending champion West Genesee and keeping its hopes for a first sectional title in 14 years alive.