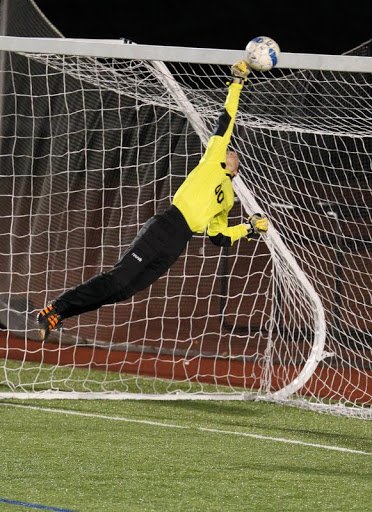 Westhill boys soccer goalkeeper Chris Burrows jumps as high as he can to make a save in Thursday night's 3-1 victory over Marcellus, which improved the Warriors' record to 17-0.
Stories this photo appears in:

Powell has pair of second-half goals in 3-1 win
Westhill's boys soccer team had one mission – finish off a perfect regular season – and wanted nothing to stand in the way. It all came down to Thursday night's game at Marcellus, a far more challenging encounter than their first meeting this fall. But the Warriors still got through it, needing a big surge from Conor Powell early in the second half to beat the Mustangs 3-1.