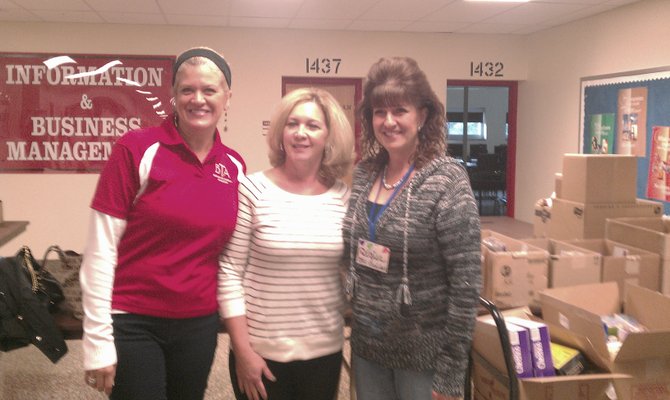 Baldwinsville Teachers' Association members Beth Chetney, left, and Julia Yando, center, present Denise Morse, County West Family Resource Center volunteer and NAC President, with donations to the food pantry at PEACE, Inc.
Stories this photo appears in:

PEACE, Inc. recently reached out to the Baldwinsville Central School District to participate in a Fall Frenzy Food Drive. Terri Liedka, a social worker at Reynolds Elementary, responded. She contacted the Baldwinsville Teacher's Association, which took quick action, donating approximately $750 worth of non-perishable food donations to the County West Family Resource Center food pantry, which is a part of PEACE, Inc.