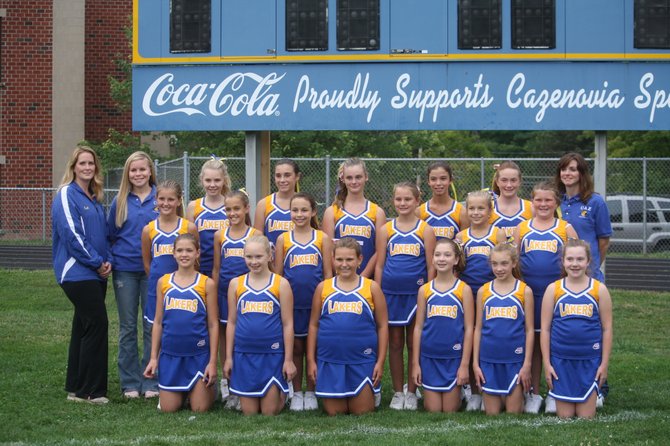 In front, are Lexy Sherwood, left, Sarah Hackney, McKenzie Giordano, Olivia Hodge, Claudia Waltz and Kate Sosville. In the middle, are Katrina Wilson, left, Mihkayla Brown, Clari Atherlay, Kenzie Sullivan, Betsy Chanatry and Courtney Holt. In the back, stand Coach Sue Odell, left, Coach Jessica Cramer, Mackenzie Odell, MaKayla Gamble, Carli Cunningham, Katie Ammann, MaryRose Giangiobbe and Coach Tricia Terranova.
Stories this photo appears in:

Saturday, Sept. 29 was an exciting day for Cazenovia Pop Warner B Squad Cheerleaders.