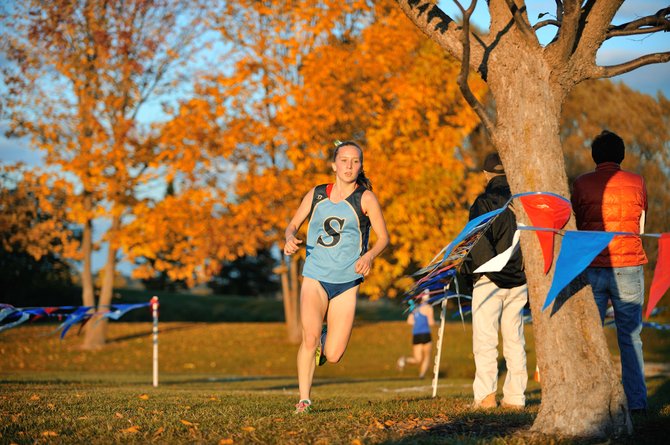 Skaneateles girls cross country freshman Kaitlyn Neal accelerates around the final turn on her way to breaking the Polo Grounds course record in last Tuesday's meet against Cazenovia, a 23-35 victory that kept the Skaneateles girls undefeated. Neal recorded a time of 18:37.5, breaking the mark held by Marcellus' Rachel Garn.
Stories this photo appears in:

Skaneateles freshman breaks mark in big win over Caz
Her hip was tight and the coach's thoughts sped toward Kaitlyn Neal's summer-long injury like a dart zeroes in on the corkboard target. But when the 3.1-mile course was finished, the diminutive Skaneateles girls cross country freshman had set such a blistering pace that Rachel Garn's course record had been surpassed.