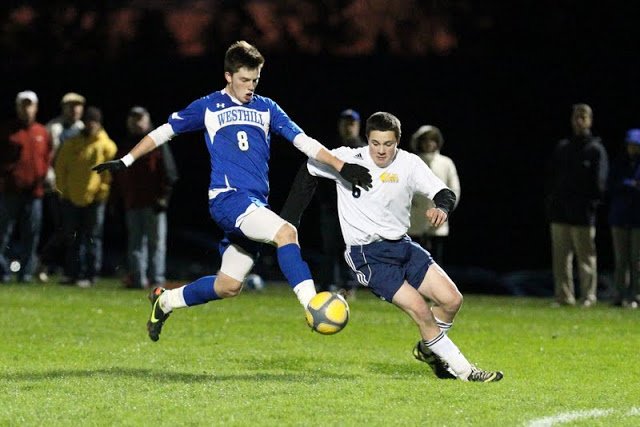 Westhill junior Barak BenYehuda (8) grabs the ball out of mid-air in front of Cazenovia's Brad Nardella during last Tuesday night's game. BenYehuda went on to score three goals and two assists in an 8-0 shutout of West Genesee later in the week.

Stories this photo appears in:

Westhill now 14-0 after routing J-E, West Genesee
Of all the foes Westhill's boys soccer team has faced in its march to the no. 4 mark in the state Class B rankings and a possible undefeated regular season, no one has given them as much cumulative trouble as Cazenovia. Such was the case again last Tuesday night at the Sean Googin Sports Complex, where the visiting Warriors needed all of its grit and poise to fight past the Lakers 1-0.