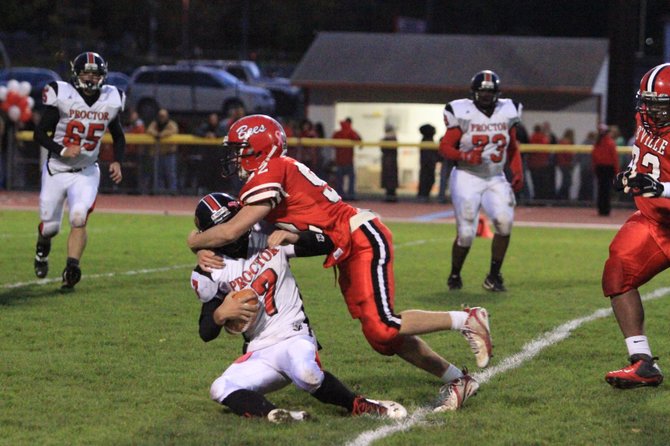 Baldwinsville junior defensive tackle Justin Weeks (92) tackles Utica Proctor quarterback Jordan Treen in Friday night's game. This play knocked Treen out of the game, and the Bees went on to a 40-32 victory over the Raiders.
Stories this photo appears in:

Rouse runs for 270 yards in last regular-season home game
Leaning against a wall in the Baldwinsville locker room on Friday night, Tyler Rouse examined his arms. A bright red gash gleamed on the outside of the senior running back's left forearm. One half inch wide by two inches long, it crept out just passed the rolled-up sleeves of his white Nike shirt.