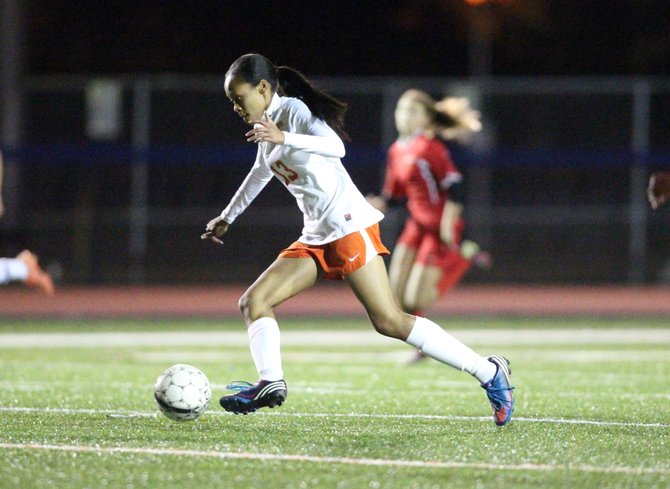 Liverpool senior forward Breanna Sharpe (13) charges up the field in Thursday night's game against Baldwinsville. The Warriors won 2-0, avenging a 5-3 defeat to the Bees back on Sept. 18.
Stories this photo appears in:

Akinpelu scores both goals; defense shuts down Bees
Long removed from its early-season struggles, the Liverpool girls soccer team is more resembling the sharp all-around unit that won the Section III Class AA title a year ago. The ultimate proof was offered Thursday night at LHS Stadium, where Ore Akinpelu's pair of breakaway goals, combined with a superb defense, delivered a 2-0 victory over Baldwinsville.