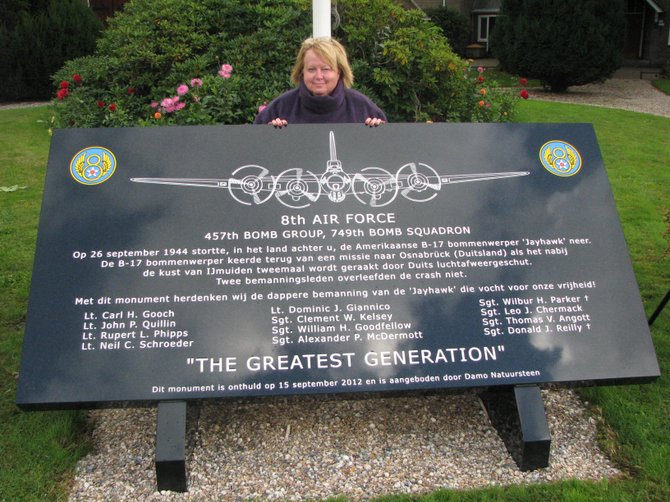 Sheila Vester, a Fayetteville-Manlius High School graduate, stands at a monument erected in the Dutch town of Lisse to honor the flight crew of her father, William Goodfellow. Goodfellow's B-17 bomber, the Jayhawk, crashed near the town Sept. 26, 1944, during a mission in WWII. He didn't actually fly in the plane, having injured his hand cleaning his gun the night before, but those who did were his close friends at wartime.
Stories this photo appears in:

The story of how Sheila Vester, Fayetteville-Manlius High School Class of '72, was reunited with her father's military past is unlikely.