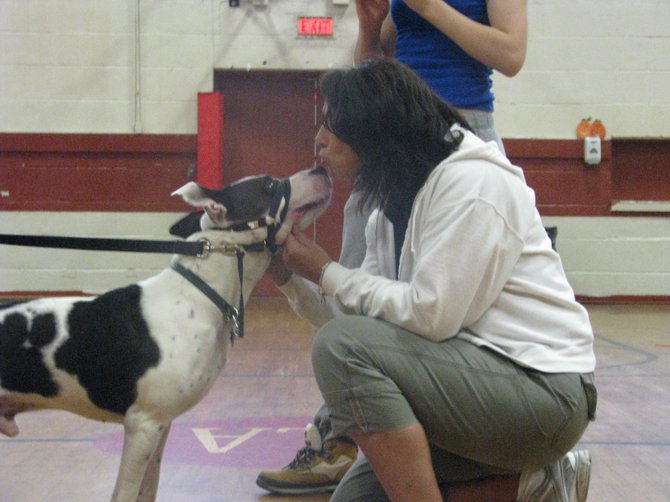 Barbara Getman, a certified trainer, works with a pit bull named Apollo at Cuse Pit Crew's free dog training session at St. Lucy's on Syracuse's Near West Side. The sessions are part of the advocacy group's mission to "refuel the human-animal connection" and rehabilitate the image of the pit bull and other bully breeds, as well as to lobby for better care of the dogs and stronger penalties for those who abuse or neglect them.
Stories this photo appears in:

When Stephanie Heath Higgins met Grace, she could barely hold up her head. The pit bull, at 7 or 8 years old, should have weighed around 60 pounds. But Grace weighed about 30. She was emaciated, dehydrated, suffering from an eye infection. She couldn't walk. Her organs were shutting down. But Higgins loved her anyway.