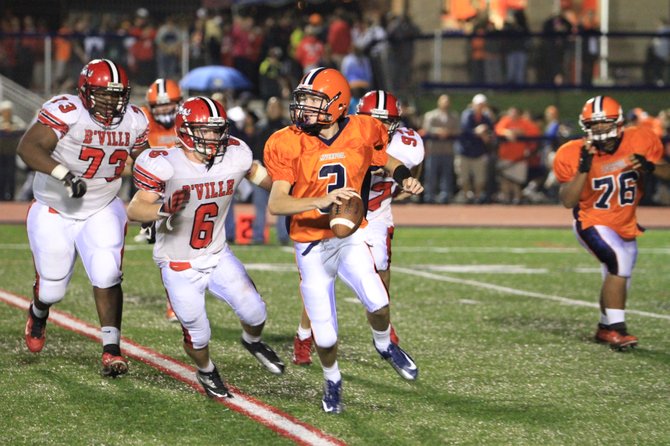 Baldwinsville linebacker Cole Burchill (6) and lineman Alfonzo Whitehurst (72) chase Liverpool quarterback Justin Capoto (3) out of the pocket in Friday night's game. The Bees would go on to beat the Warriors 54-29 and grab a share of first place in the Class AA-1 division.
Stories this photo appears in:

B'ville back gains 382 yards, scores seven TDs
The large crowd exiting Friday night's football showdown between Baldwinsville and Liverpool were treated to the sight of the annual bonfire, associated with Liverpol's Homecoming festivities. Yet nothing was as hot, or impossible to contain, as Tyler Rouse, whose spectacular runs pushed the Bees past the Warriors 54-29 and into a share of the Class AA-1 division lead.