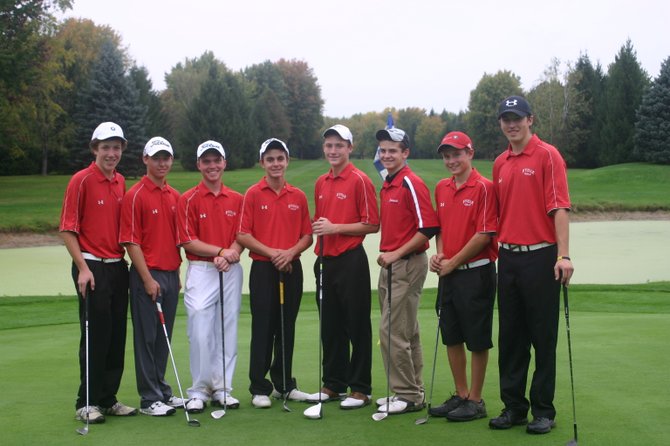 The Baldwinsville boys golf team that competed at Wednesday's Section III Class AA tournament at Arrowhead. From left: Matt Monaco, Tim Rothenhoefer, Paul Pitcher, Christian Nizamis, Sean Barron, Truman Strodel, James Pelcher, Josh Pinard.
Stories this photo appears in:

Pitcher, Barron lead Bees with 81 at Arrowhead
A strong regular-season effort by the Baldwinsville boys golf team led directly to the Bees' appearance in Wednesday's Section III Class AA championship tournament at Arrowhead Golf Club in East Syracuse.