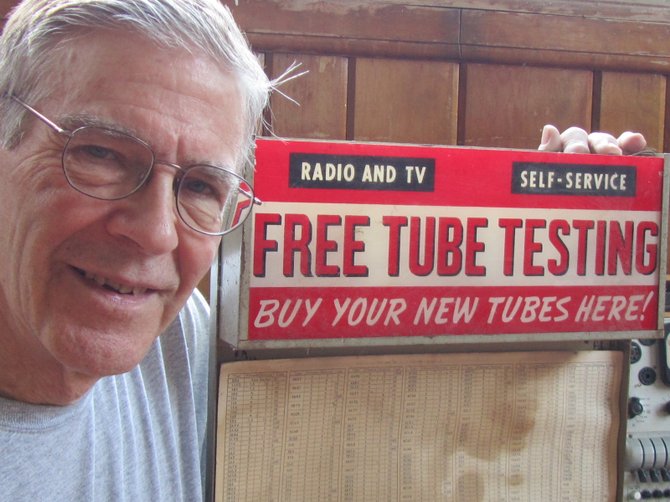 Collector Robert Chevako poses with one of the hundreds of items included in his "Past Technology" exhibit on display at the New Woodstock Free Library during October and November. The exhibit will begin with a reception and commentary from 7 to 8:30 p.m. on Friday, Oct. 5 at the library.
Stories this photo appears in:

Physicist, engineer and past president of the New Woodstock Regional Historical Society, Robert Chevako, will present the first public exhibit of his collection of technology artifacts during October and November at the New Woodstock Free Library.