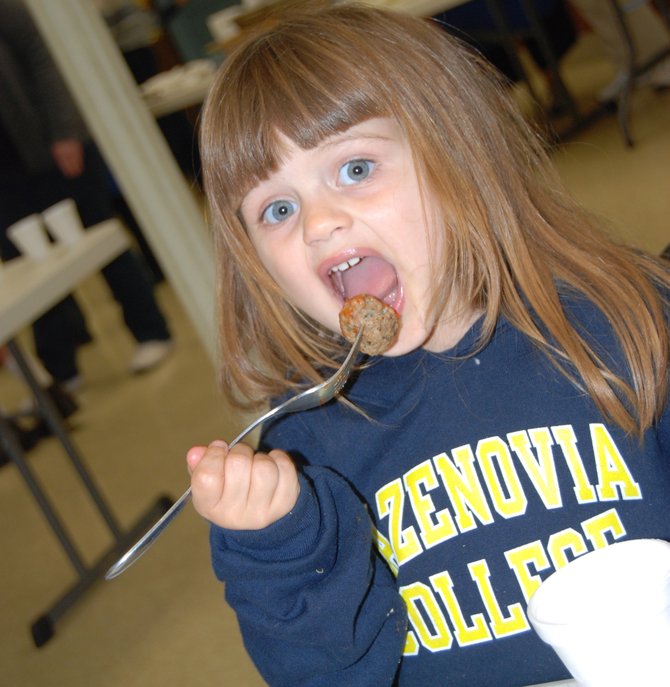 Rhiannon enjoys a meatball during the Baldwinsville Rotary Club's spaghetti dinners offered the first Wednesday of every month beginning Oct. 3.
Stories this photo appears in:

Each month's dinner will benefit a different charity
Last fall the Rotary Club of Baldwinsville took a new approach to an old tradition by adding a 50/50 raffle to each month's spaghetti dinner, raising money for a specific charity or organization. The hope was that it would improve attendance and raise even more money; and it did.