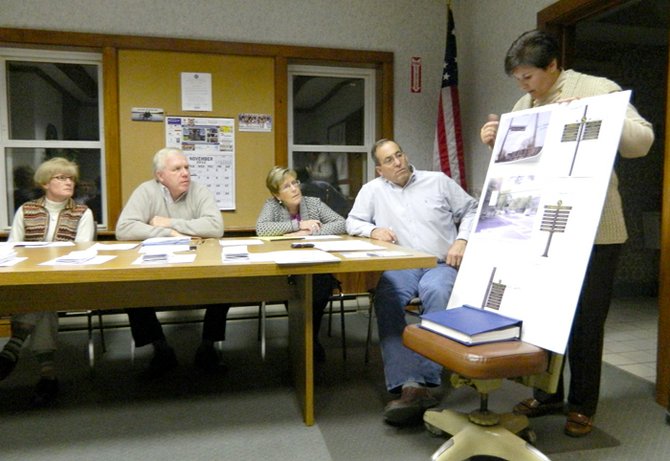 Sue Dove, executive director of the Skaneateles Area Chamber of Commerce, right, shows the village board printed examples of the new signs the chamber would like erected in the village to direct visitors to businesses that reside off Genesee Street. From left, Trustee Sue Jones, Mayor Marty Hubbard, Village Clerk Patty Couch and Trustee Marc Angelillo.
Stories this photo appears in:

The Skaneateles Area Chamber of Commerce asked the village board last week to approve three new signs in the village that would direct pedestrian and automobile traffic to local businesses that reside off the main Genesee Street corridor and therefore are often unknown or ignored by visiting shoppers. The sign posts, each about eight feet in height and holding multiple signs with a total length of six feet across, would be placed at the corners of Genesee and Jordan streets, Jordan and Fennell streets and West Genesee Street and Kane Avenue.