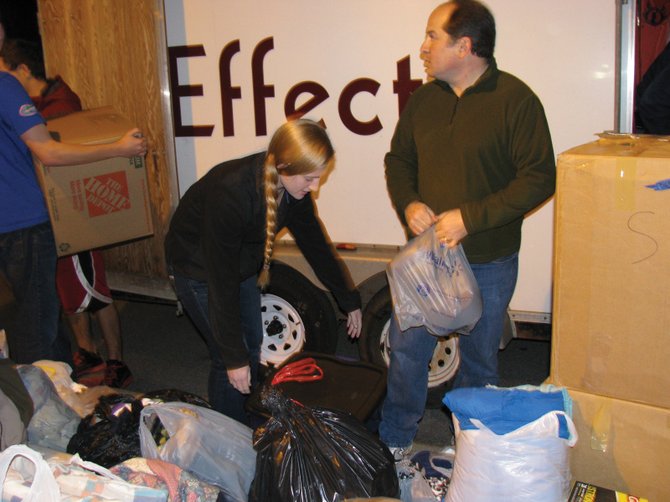 Students from the Liverpool High School Marching Band help load donated goods onto a truck for delivery to those affected by Hurricane Sandy. Helping is marching band parent Joe Cavataio, who handles PR for the marching band.
Stories this photo appears in:

This past Saturday, kids from the Liverpool Central School had the chance to be a part of something bigger than themselves. It wasn't just the opportunity to compete at the USBands National Championships at MetLife Stadium in New Jersey, though the students did have that honor. They also participated in the USBands' food and hurricane supplies drive, carried out in partnership with the Salvation Army, to assist those affected by Hurricane Sandy.