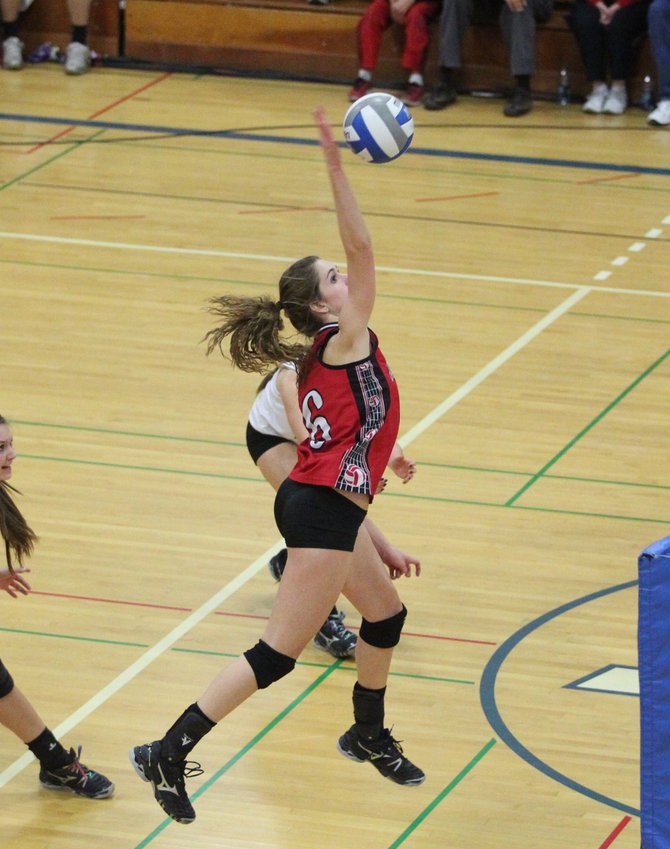 Baldwinsville junior middle hitter Amanda May (6) puts all of her power into a spike attempt in last Wednesday night's Class AA final against Fayetteville-Manlius. May and the Bees swept the Hornets, and went on to sweep Shenendehowa Saturday to earn a return trip to this weekend's state tournament in Glens Falls.
Stories this photo appears in:

Boys take out Horseheads; girls sweep Shenendehowa
Baldwinsville sending a volleyball team to Glens Falls in late November is not a new thing - but sending two of them is. To join the girls Bees, who swept Shenendehowa (Section II) Saturday to earn a fourth straight trip to the state championships, B'ville's boys team broke through with its first-ever regional title Friday night when it beat Horseheads (Section IV) in four sets.