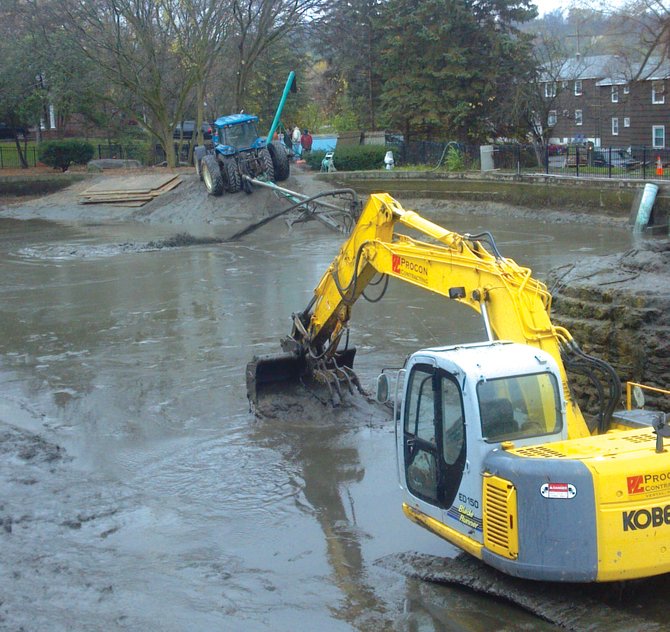 The Manlius Swan Pond was recently drained as contractors dredged the pond, part of the village's Phase One of the Swan Pond infrastructure renovation. The pond's inhabitants, including swans Manny and Faye and their four cygnets, were moved to the lower pond.
Stories this photo appears in:

If you drove past the Swan Pond in Manlius last week, you may have noticed that it looks a little different than usual.