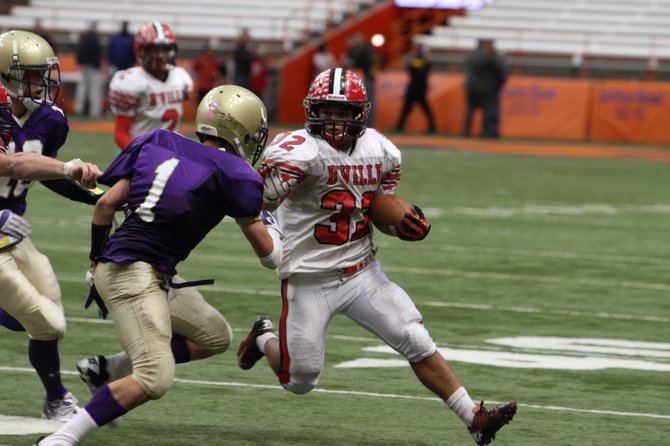 Baldwinsville running back Tyler Rouse (32) tries to get around CBA's Cody Radziewicz in Saturday's Section III Class AA final at the Carrier Dome. Despite three more touchdowns and 200 yards on the ground, Rouse and the Bees lost, 35-24, to the Brothers, denied a third sectional title in four years.
Stories this photo appears in:

Late touchdowns push Brothers past B'ville 35-24
Baldwinsville's football team sought the same happy ending in the Carrier Dome that it got when it beat Christian Brothers Academy in the 2009 and 2010 Section III Class AA championship games. But the Brothers, who had lost three consecutive sectional finals overall, would not get beat this time, emerging from a classic second-half struggle to fight past the Bees 35-24 in Saturday's title game.