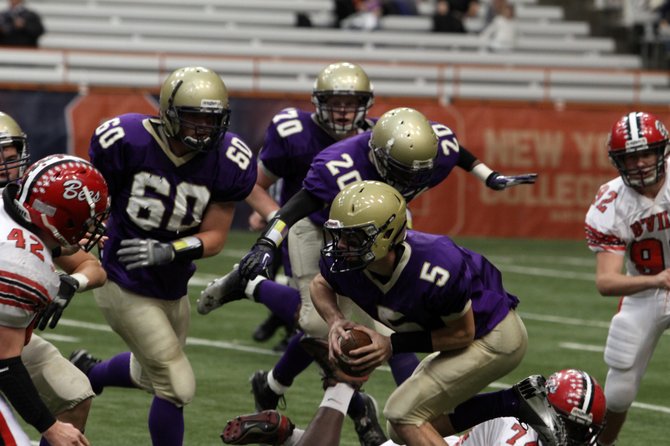 CBA quarterback J.R. Zazzara (5) slips out of a tackle, flanked by Johnathan Stackhouse (20) and Alex Rost (60), during Saturday's Section III Class AA final at the Carrier Dome. Zazzara ran for one touchdown and threw for another in the Brothers' 35-24 victory over the Bees.
Stories this photo appears in:

CBA comes back twice in fourth quarter for 35-24 win
All that was anticipated from Saturday's Section III Class AA championship game at the Carrier Dome manifested itself in a second half full of big plays, bigger momentum shifts and multiple lead changes. And when it was done, Christian Brothers Academy had claimed the crown, shaking off three years worth of frustrations to beat Baldwinsville 35-24 by scoring twice in the final five minutes of the fourth quarter.