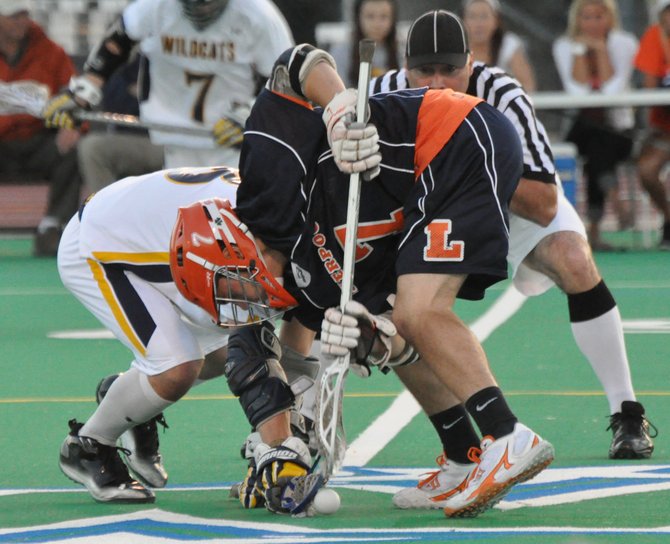 Liverpool senior midfielder Nick Kline (7) would control a majority of the face-offs in Wednesday night's Class A final against West Genesee and scored his team's first two goals in a 6-5 overtime victory over the Wildcats, which was the team's first sectional title since 1989.
Stories this photo appears in:
Warriors beat West Genny on OT goal by DeAngelis
Kyle DeAngelis delivered the goal for which everyone associated with the Liverpool boys lacrosse team - players, coaches and fans alike - had waited 23 years to see. When DeAngelis scored near the end of the first overtime period, he pushed the Warriors past West Genesee 6-5 in Wednesday night's Section III Class A championship game at Cicero-North Syracuse's Bragman Stadium.