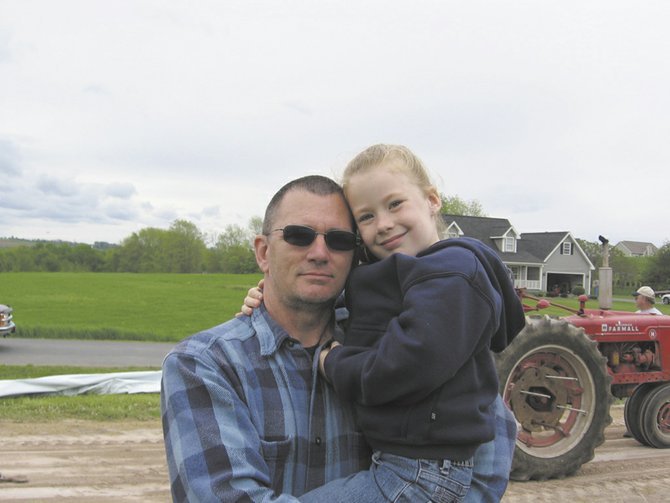 Wayne Olmstead, pictured here with his granddaughter Kyleigh Kinsella, then 6, took his own life on July 16, 2008. His daughter Tara Dennee (not pictured), has created a nonprofit, Stand Against Suicide, and is working to raise awareness about suicide prevention.
Stories this photo appears in:

Tara Dennee was in the psych unit at Upstate University Hospital when she had an epiphany. It doesn't have to be like this. Dennee checked herself into the hospital in the spring of 2011 after fighting depression, anxiety and post-traumatic stress disorder in the wake of her father's 2008 suicide. For three years, rather than seek help for her own emotional problems, she let them spiral out of control until she felt like she might take her own life. Not wanting her own daughter to suffer like she did, she spent 11 days in intensive, inpatient treatment.