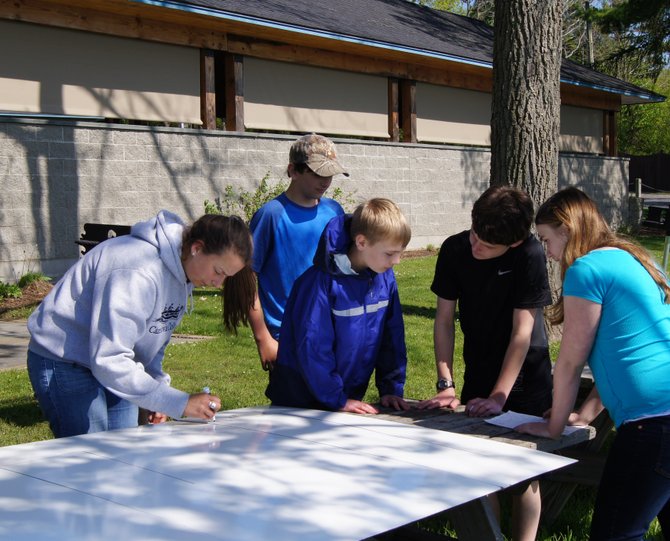 Project assistant Renee Adams, left, helps Trevor Reagan, 13, Carson Conan, 12, Connor Yorks, 14, and Taylor Treece, 13, chart their findings at Lakeside Park as the second half of students collect more data offshore on May 17.
Stories this photo appears in:
Cazenovia College Extended Learning helps students learn about life beneath the surface
Not only New York state biologists have been testing the aquatic life of Cazenovia Lake. An education program offered by Cazenovia College's Office of Extended Learning has given area children the chance to monitor indigenous fish.