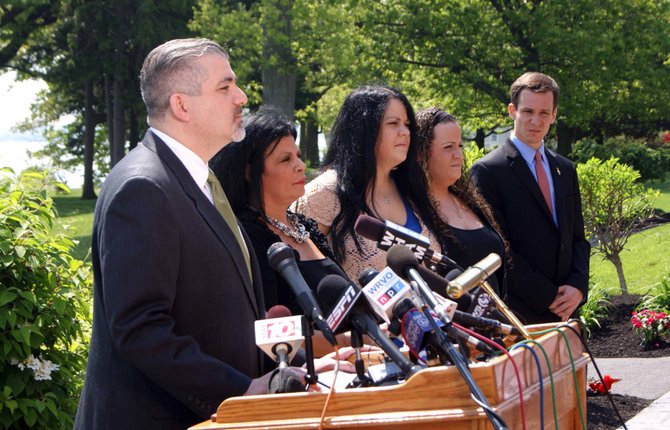 Lawrence Fisher, the attorney for Laurie Fine, listens to questions from reporters on Wednesday, May 15.
Stories this photo appears in:

A wild case of accused sexual abuse has turned into an embittered battle in civil courts, as two people on opposite ends of the Bernie Fine abuse allegations seek justice from libel litigation. But experts say the defamation suits by both Laurie Fine and Bobby Davis could face a long, complicated road in the court systems.