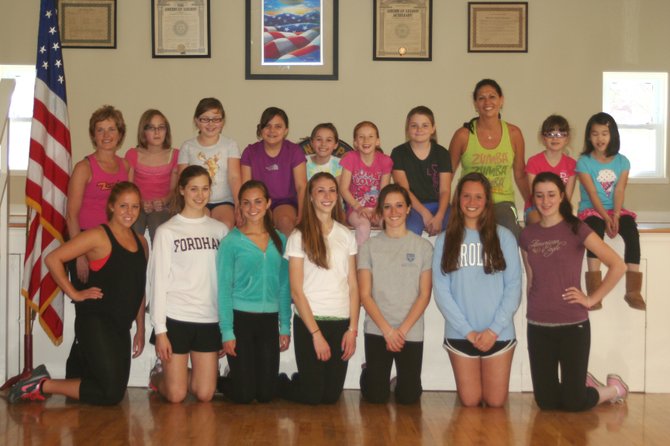 Zumba instructor Patty Trunko, back left, poses alongside Samantha Morris, Tessa Carroll, Margaret Kmetz, Josie Avery, Julia Buader, Molly Brown, Instructor Vira Reith, Erica Howard and Mae Braaten after completing a workout on April 29 in the Cazenovia American Legion Hall. In front, are Project CAFÉ members Marissa Barrett, left, Lila Seeley, Kathleen Connellan, Lucy Shephard, Lauren Devine, Sally Langan and Samantha Fox.
Stories this photo appears in:

On Sunday, April 29, students involved in Project CAFÉ's Friend to Friend mentoring program met at the Cazenovia American Legion Hall to participate in a zumba class.