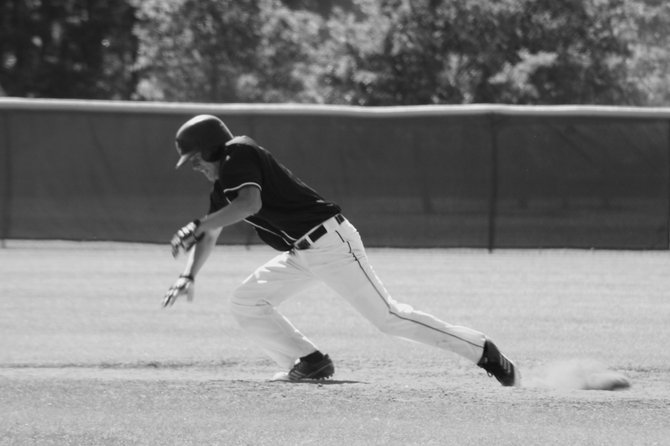 Senior David McEntee sprints toward second while stealing a base during a recent game. Following the Lakers' victory over Marcellus, their season record advanced to 8-7.
Stories this photo appears in:

Lakers handle Hannibal, J-E, Marcellus
On the heels of knocking off unbeaten, state no. 1-ranked Westhill on May 4, the Cazenovia baseball team had to follow it up with more wins to make sure it would get to the post-season. It did so, and moved above the .500 mark (8-7) in the process.