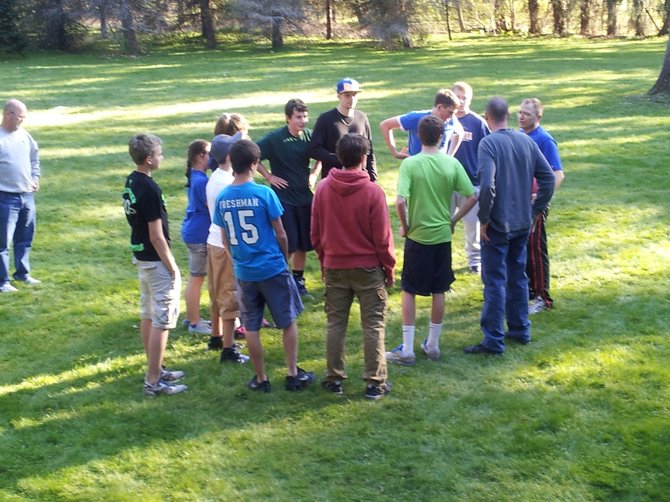 Attendees of the FCA Sports Camp informational meeting discuss the upcoming season on the lawn of 54Freedom Inc. April 29, at 5 Ledyard Ave. This year the camp will be held June 25 through 29 at Kutztown University.
Stories this photo appears in:

Jim Griffin and Eric Weber, of 54Freedom, hosted a well-attended meeting of the Fellowship of Christian Athletes (FCA) on Sunday, April 29, at 5 Ledyard Ave. The meeting was held in preparation for the upcoming summer sports camps, including football, baseball, softball, basketball, wrestling, soccer, tennis and track, among others.