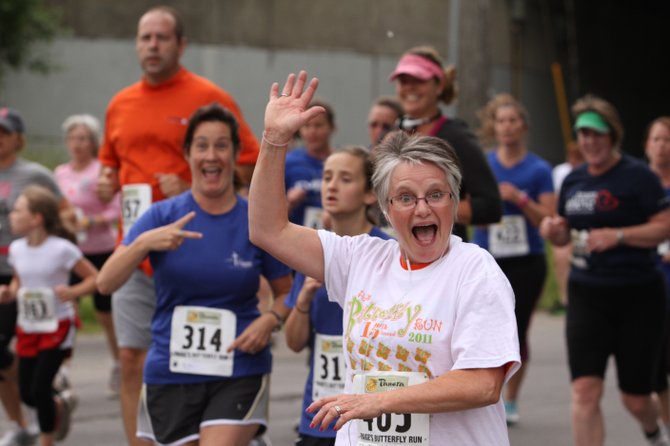 The Fairley Fun Runners Centipede Team, which includes Shelly Weldin, Pete Rossi, Ashley Miskar, Liz Stoddard and Katie Esposito, dribble a basketball during their entire run in last year's Paige's Butterfly Run. The team came in third place in their category.
Stories this photo appears in:

Runners get ready to fundraise – the 16th annual Paige's Butterfly Run returns next month and every penny raised will directly benefit Upstate Golisano Children's Hospital.