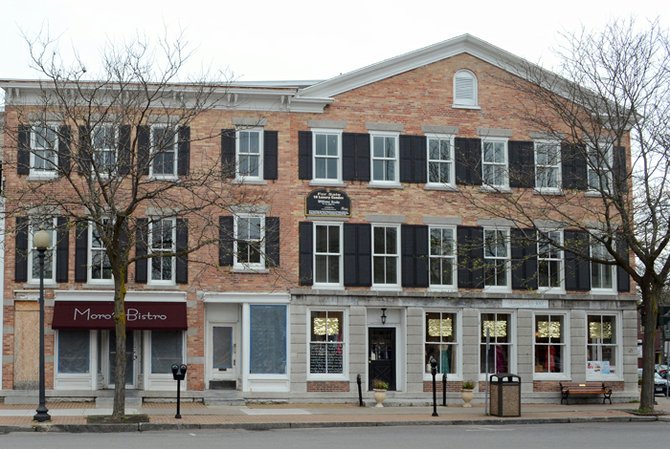 The Seitz Building
Stories this photo appears in:

Coleman's Pub in Syracuse to branch into Skaneateles
The long-vacant village space that once housed the popular bar Morris' Grill will soon have a new tenant – and it will continue the tradition of being a local village pub. The new owners of the Seitz Building, along with the owner and general manager of Coleman's Authentic Irish Pub in Syracuse, announced Thursday, June 14, that a new venture named The LakeHouse Pub will come to Skaneateles by late summer. Dennis Coleman, general manager of Coleman's Authentic Irish Pub, and two Skaneateles partners, Joseph I. Goethe and Michael I. Wamp, will own the establishment.

Commercial tenants to stay; luxury apartments to be ready this summer
Skaneateles's Seitz Building, in foreclosure since last year, has been purchased by a team of local developers for $2 million.