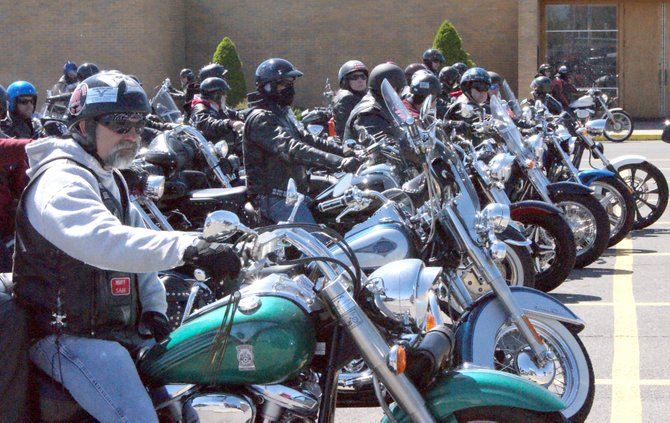 An estimated 400 bikes participated in the annual blessing at St. Daniel's church on Court Street.
Stories this photo appears in:

What to do before, after an accident is crucial
He spent nine months in the hospital after a driver ran a red light. From there, Jerry Letson was on crutches and in casts for the better part of three years. The Clay man remembers his 1986 motorcycle accident like it was yesterday.