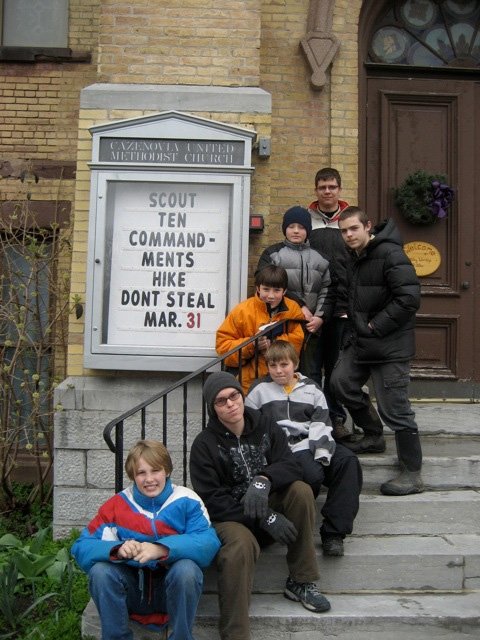 Cazenovia Boy Scouts pose for a photo outside the Cazenovia-Nelson United Methodist Church during their two-mile walk on March 31. Troop 18 traveled around town, gaining a deeper understanding of the Ten Commandments.
Stories this photo appears in:

On Saturday, March 31, Cazenovia Boy Scouts spent more serious time learning about the original Ten Commandments as they hiked throughout the village of Cazenovia as part of the "Duty to God" program.