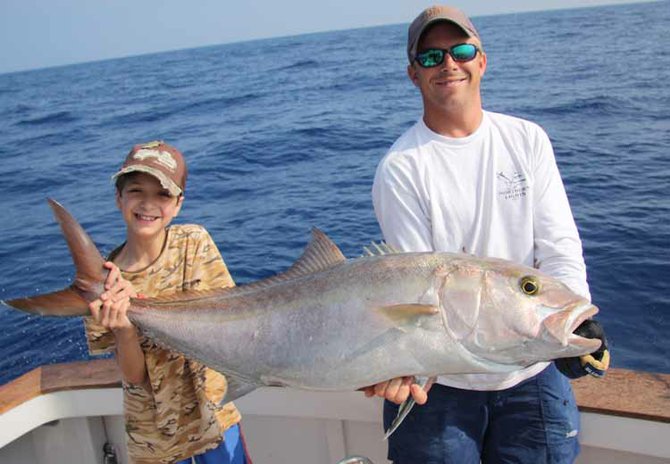 Massimo Capozza, 10, of Skaneateles, at left, caught this 52-inch, 65-pound amberjack while fishing off Kona in Hawaii. Helping him hold the fish is First Mate Matt Bowman.
Stories this photo appears in:

On their return to Skaneateles from a recent trip to Hawaii, Massimo and Bella Capozza, ages 10 and 11 respectively, both brought back stories about catching a big fish — but not just any fish. Fish that were bigger than they were. Massimo caught a 65-pound amberjack and Bella a six-foot reef shark.