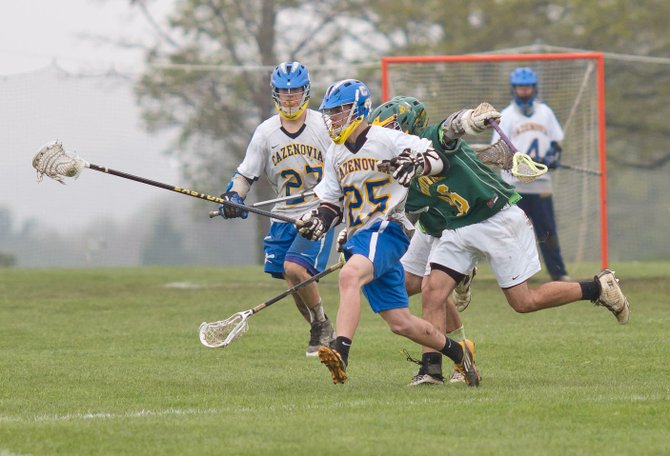 Defensemen Joe Colligan and Barclay Talbot run the ball out of the Cazenovia end during the May 1 game against Lafayette. Strong Laker defense kept the Lancers from ever getting close.
Stories this photo appears in:

Caz flattens LaFayette, eases past Westhill
With a high-charged regular-season homestretch looming, the Cazenovia boys lacrosse team is finding its top form on both ends of the field. That was quite evident in Tuesday's game against LaFayette at the Sean Googin Sports Complex, where the state Class C no. 1-ranked Lakers smashed through the Lancers in a 17-3 rout.