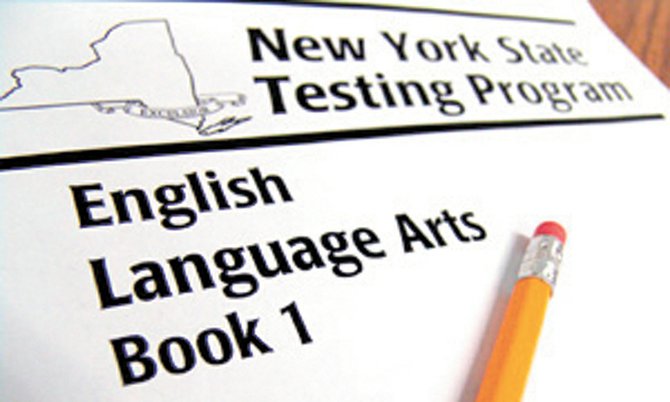 New York state tests contained several errors when given to third- through eighth-graders April 17 to 19 and 25 to 27.
Stories this photo appears in:

Did you hear the one about the talking pineapple? How about the one about the math question with no right answer? These aren't riddles. They're questions from the New York state math and English Language Arts exams given to third- through eighth-graders statewide from April 16 to 27. The tests are designed by Pearson, Inc., which has a $32 million contract from the state to provide the tests, and vetted by a team of psychomatricians (test experts) before they are distributed to school districts. The pineapple question refers to a much-maligned reading passage on the eighth grade ELA exam describing a race between a pineapple and a hare, a twist on the old fable of the tortoise and the hare. The entire passage and related questions can be read here: usny.nysed.gov/docs/the-hare-and-the-pineapple.pdf. The passage so confused such a great number of students that the state had to pull the questions; they won't be counted towards the final assessments.