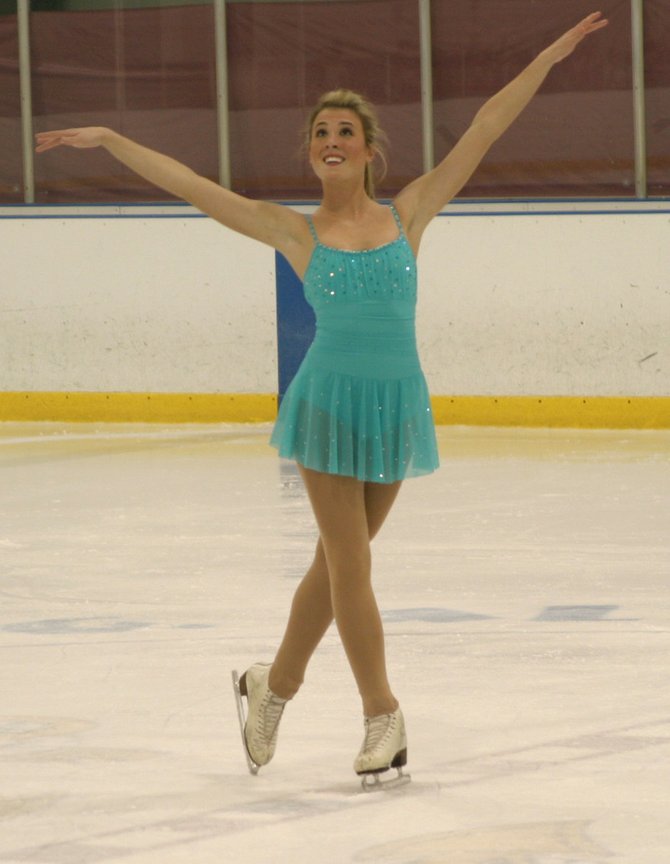 Soloist Amanda Tucciarone skated to the song "The Long and Winding Road." She is currently a freshman at Utica College and is auditioning next year to tour with the cast of Disney on Ice.
Stories this photo appears in:

The Skaneateles Figure Skating Club's Ice Dream 2012, "Road Trip—Skating Across America" showcased on Friday, March 23, and Saturday, March 24, as the end of their primary skating season. Skaters with the SFSC were able to demonstrate their skills in short performances with others of their age-group and skating levels.