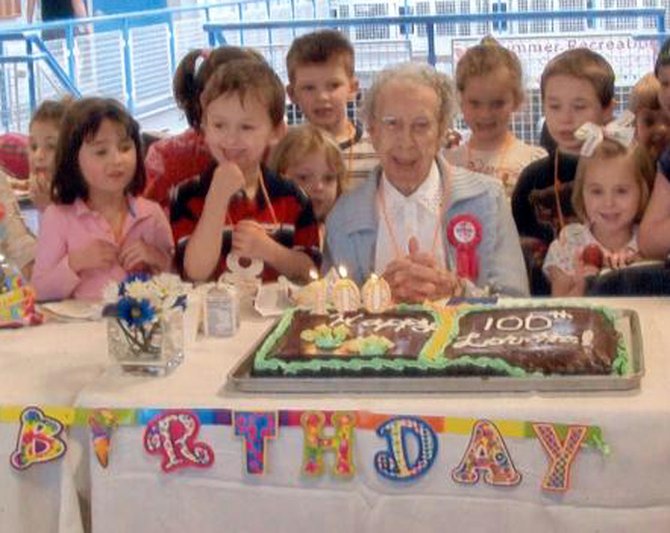 Loretta Jackson celebrated her 100th birthday with a song from the YMCA's Little Lakers preschool program.
Stories this photo appears in:

Skaneateles resident Loretta Jackson turned 100 years old on Thursday, March 22. Family members and friends held a birthday party in her honor at the Skaneateles YMCA and Community Center the day before, Wednesday, March 21, during the Senior PEACE Luncheons, which Jackson attends every week.