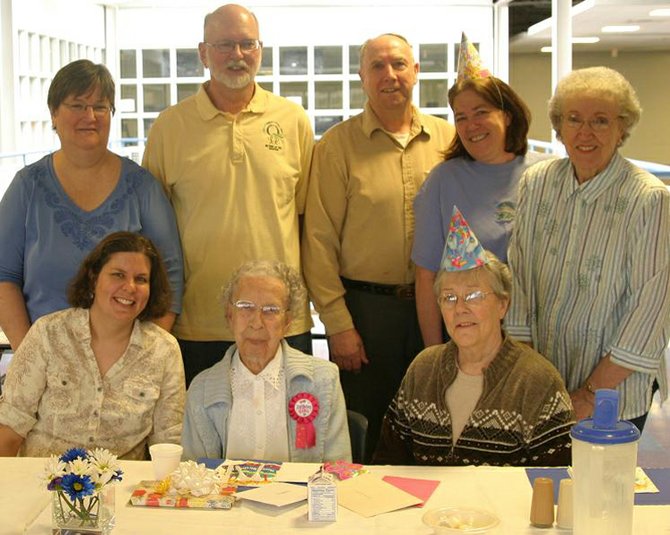 Birthday girl Loretta Jackson, seated center, and the members of her family that were able to attend her 100th birthday party at the Skaneateles YMCA on March 21. Back row from left to right: Ginny and Dale Mecomber, Pat Tobin, Belinda Tobin, Betty Mehoney. Front from left to right: Catherine Mecomber, Loretta and Jane Tobin.
Stories this photo appears in:

Skaneateles resident Loretta Jackson turned 100 years old on Thursday, March 22. Family members and friends held a birthday party in her honor at the Skaneateles YMCA and Community Center the day before, Wednesday, March 21, during the Senior PEACE Luncheons, which Jackson attends every week.