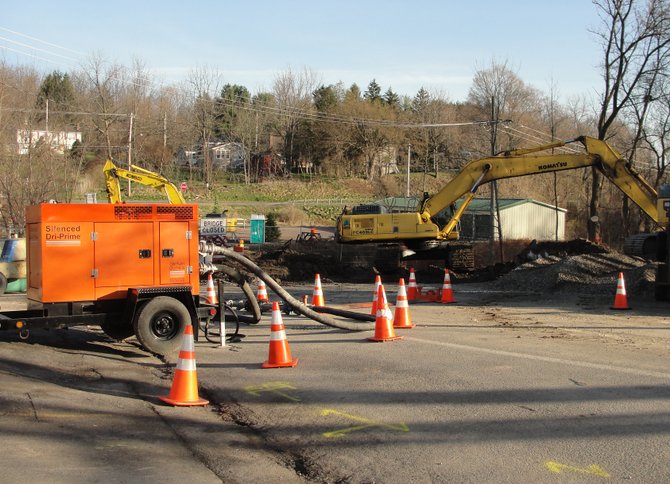 Following a water main break on Clark Street, all academic buildings in the Cazenovia Central School District were closed for Thursday, March 22. While middle school and high school students will return to classes Friday, March 23, Burton Street Elementary School will remain closed.
Stories this photo appears in:

A water main break that occured the afternoon of Wednesday, March 21 has caused all academic buildings in Cazenovia Central School District to close for Thursday, March 22. Burton Street Elementary will also be closed Friday, March 23.