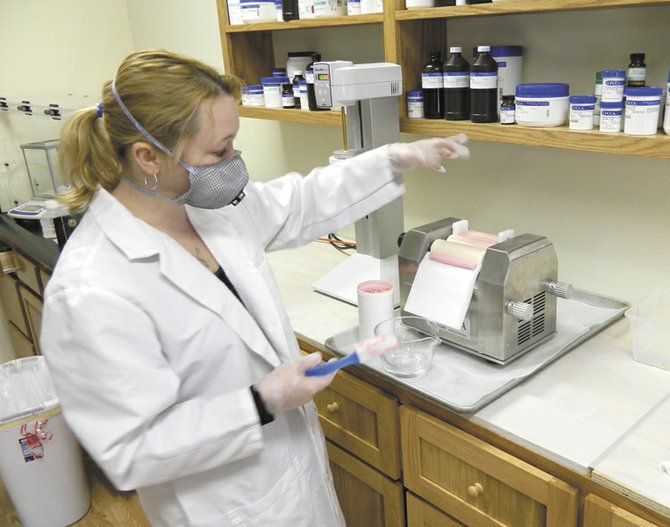 Vernak Farms owner and pharmacist Charlene Vernak prepares a psoriasis cream using an ointment mill. The tall machine behind her arm is an electric mixer, which often takes the place of the old-fashioned mortar and pestle.
Stories this photo appears in:

A few miles outside of Skaneateles, down Route 41 towards Borodino, there's a modern store with an old-fashioned twist: a country general store that offers great food, various groceries and gift items, and a specialty pharmacy that is akin to an old-time apothecary shop where drug prescriptions can be made to order on site.